Tidbits4Tourists
June 18, 2017 20:17
Visionaries: Creating a Modern Guggenheim
These are the final weeks for an in-depth exploration of major influential artists, essential to this iconic New York institution. Jackson Pollock's 1947 "Alchemy" is being shown for the first time in the USA in nearly 50 years.

Exhibit ends  Sept. 6th 2017

Guggenheim is located at 88th street and 5th avenue.

 

Paint and Sip in Bryant Park

I love this idea! Bryant Park is offering free adult craft classes. Learn the basics of origami, painting, embroidery etc. while sipping on an alcoholic beverage. Maybe end up with a Pollack painting if you get tipsy!

Alcoholic beverages can be purchased and painting is being pursued at the Southwest Porch at Bryant Park

41 West 40th street,

*********************************************************************************
This Week
Indian Parade
Help celebrate the World's largest India 71st Independence Day Parade.
The celebration starts at noon and runs until 6 p.m. There is a food court and booths on 26
th
st. btw 24
th
& 26
th
st. on Madison Ave. Cultural programs are set up btw 24
th
& 2th st.on Madison Ave.
http://www.fianynjct.org/parade-information/

The Eclipse

There is a lot of buzz about the eclipse on Monday. It is being touted "The Eclipse of the Century". It is the first eclipse to be visible U.S. mainland since 1979. Remember, never look directly in the sun during the eclipse. As of 8/19, here is a list of retail chains selling those funny glasses.

Retail Chains

http://www.cityguideny.com/article/2017-eclipse-new-york-city-natural-history#.WZhz8yiGOyI

Below is an interactive map. On the day of the eclipse, you can type in your address and it will give you a heads up on your viewing details.

http://www.cnn.com/specials/vr/total-solar-eclipse-2017

****************************************************************************************

Summer Events are Wrapping up this Week in NY

Restaurant Week

Summers' Restaurant Week is ending as of August 16th. This semiannual event offers Prix fix for lunches and dinners across the city. This has become a successful business booster for restaurants and tourism.

http://www.nyc.com/best-of-new-york/nyc_restaurant_week.2166/257/

Hudson River Flicks

The Hudson River Flicks Big Hit Wednesdays' last show is this Wed, Aug 16. Logan will be showing at Pier 63 and The Karate Kid 1984 will be showing at Pier 46 for Family Friday. Come enjoy the Dog Days of Summer sunsets and the settle in for a movie under the stars.

http://www.hudsonriverpark.org/events/series
Museum of the Moving Image
Celebrating Jim Henson of the Muppets offers an exploration of Jim Henson's film and television unique cultural influence.
Free with Museum Admittance
36-01 35th Ave, Astoria, Queens
Museum of the City of New York
Have a dance blast at Uptown Bounce. The Museum of the City of New York offers a neighborhood
dance party every Wednesday at 6 pm until August 9th.
Enjoy the fourth annual series which includes local food and drinks, tours, art workshops and gallery talks.
Pre-registering required. Free admission.
http://www.mcny.org/event/uptown-bounce-i-love-90s
The Cloisters of NYC
If you have not visited The Cloisters of New York City, plan this summer to visit this

Medieval offering in Northern Manhattan. The Cloisters is a branch of the Metropolitan

Museum, and is devoted to exhibiting elements form five medieval French Cloister, tour four acres of gardens,

And over 5,000 Medieval works of art dating back from A.D. 800.

http://www.metmuseum.org/visit/met-cloisters

****************************************************************************************

International Center of Photography Museum

Magnum Manifesto

Investigation of Magnums 70 years influence in the photography industry.

This photography study of the second half of the 20th century explores 75

Master photographers, including 200 prints, as well as books, magazines,

Videos and archival documents.

http://bit.ly/2v3QTTT

 
Barefoot Ball at Bryant Park
Dance under the stars
with available food and drinks for purchase. Proceeds go towards supporting the 1000's

free programs and events Bryant Park offers annually.

Tickets are quickly selling out to this event. July 26th 7pm-11pm

41st and 6th ave.

****************************************************************************************
Macy's 2017 4th of July Fire Works Celebration

Every year Macy's celebrates the 4th of July with more than 60,000 choreographed fireworks. 25 minutes of all American blasted over the East River. The show starts at 9:45 Happy Birthday USA!

 According to TripSavvy, Macy states the best Brooklyn access points will be

Brooklyn Bridge Park(piers 1-6): enter on Old Fulton & Furman Street, Joralemon Street & Furman Street or Atlantic Avenue & Furman Street.
Brooklyn HeightsPromenade: enter on Columbia Heights & Pineapple Street, Montague Street & Pierrepont Street or Pierrepont Street & Remsen Street.
For boater viewing restrictions, call Macy's Marine Hotline at (212) 494-5243.
Any rooftop with views of the top of the Brooklyn Bridge! Check out our list of rooftop bars, many of which you can catch a glimpse of the fireworks. 
Spend 4th of July at Brooklyn Grange, a rooftop farm in the Brooklyn Navy Yard (unfortunately this is sold out for 2017, but keep this unique celebration in mind for the future). 

The New York Historical Society

 has opened American Visionary: John F. Kennedy's Life and Times. One of the most impressive collections of historical photos presented. Images from the John F. Kennedy Presidential Library, the Kennedy Library Foundation, Getty Images, the Kennedy family archives and private collections capturing the life of John F. Kennedy.

Adult ticket $21
 Chihuly
The first major exhibit in 10 years, world renown multimedia artist Dale Chihuly has installed more than 20 of his incredible pieces on the grounds of the New Your Botanical Gardens. I am so excited to see this instillation! Born in Tacoma, Washington, Dale Chihuly creates work of art "mastering the translucent and transparent qualities of ice, water, glass and neon.
NYBG Summer Concert Series
Jazz & Chihuly
Dynamic Jazz showcases, July 14th and Aug 18 6-10 pm. Bring your blankets and lawn chairs. Sit back on the Conservatory lawn while listening to jazz while gazing the illuminated artwork of Chihuly.
Non-Member $45
Members $40
Chihuly Nights
Thursdays-Saturdays, Sept-Oct 6:30-10:30

View Chihuly artwork illuminated under the evening sky. Must be stunning! Visitors have the option of enjoying a lineup of performing artists during the evening at the Visitors Center Plaza. Food is available for purchase as well as Tequila cocktails!
Tribeca Film Festival
It must be spring because the Tribeca Film Festival has started it's 12 day run. In it's 16th year, and co-founded by Robert DeNiro, the opening event honors Clive Davis with a documentary at the Radio City Music Hall today! This year, the festival includes T.V shows, Gaming programs along with documentaries, shorts and full length feature films.
Art Expo Pier 92/94
Hosting more than 25,000 eager art lovers, the annual Art Expo opens tomorrow. This event is where the art insiders search for art and artists that will "help shape galleries worldwide". The exhibiting artists, galleries, and publishers culminate under one roof.
Earth Day
The first Earth Day started with country wide gatherings of activist participating in protests and discussions on the environmental responsibilities. Unbelievably, 47 years later, 193 countries observe Earth Day! Earth Day is Saturday April 22nd. New York City offers tours, Pop-Ups and exhibitors dedicated to support the sustainability of our planet.
This Week
Easter Parade
Happy Easter Everyone!

The Easter Parade and Bonnet Festival starts at 10: am tomorrow. The parade runs down 5th ave. from 49th to 57th street. The weather tomorrow is going to be beautiful, so it is a great day for a parade!

The Bonnet Festival is a spin of the more traditional mid-1800's promenade of well to do ladies showing off their Easter outfits after church.
Looking for a free Easter Hunt?
The High Line Hotel Easter Celebration
Bring your kids for an egg hunt at the Standards' Biergarten. The hotel has an outdoor petting zoo including ducklings, goats, and bunnies. This freebie starts Easter Sunday at noon.
4/18
Earth Day New York
Hard to believe, but Earth Day is celebrating its' 50th anniversary. Organized at Union Square this Wednesday, the celebration features green exhibitors including environmental non-profit, green businesses, live performers and children's activities. So, if you would like to get your Earth Day on, mingle with over 70 green organizations offering their information and expertise.
*****************************************************************************************
City Museum of NY
NYC at its Core 
Originally a Dutch village, New York City has flourished in "today's Capital of the World".
Come visit the City Museum of NY. Explore 450 historical objects and images to unearth the city's past and envision the possibilities of the city's future.
1220 Fifth ave. (103rd street)
Open daily 10 a.m.-6 p.m.      #nyatitscore
http://www.mcny.org/nyatitscore
Cooper Hewitt Museum
The Jazz Age: American Style in the 1920's
The Cooper Hewitt explores the "creative explosion of the 1920" through a multi-media experience.
The Jazz Age exhibit displays 400 examples of what made the culture of this time period in America.
A plethora of offerings, including jewelry, fashion, architecture, music, interior design to name a few open to the general public April 7th.  #thejazzage
2 East 91st (btw 5th & Madison)
10 a.m.-6 p.m. Mon, Tues & Sun.
Sat 10 a.m.-9 p.m. (pay as you wish)
https://www.cooperhewitt.org/channel/the-jazz-age/
Gulliver's Gate
This new exhibit offers an interactive experience for visitors. 300 miniature scenes from 50 countries
Displayed in a 49.000 square foot space. This $40 million project has in its possession one of only 3 Cobras 3D Body scanners. Participants can print a miniature of their body. How cool is this!  #gulliversgate
216 W44th st.
9 a.m. – 10.p.m. daily
Preview tickets $25 on sale now until May 8th
***************************************************************************************
Brooklyn Botanical Garden
Cherry Blossom Alert!
Cherry Blossom spies have the scoop! The first two trees blossomed yesterday. This is so exciting. Spring is really really on its way!
Loot: Mad about Jewelry
Museum of Arts and Design
2 Columbus Circle
Come visit the 17ty edition of Loot! 54 artists from 21 countries display their wares for sale Show runs from April 4th -April 8th.
$$
http://madmuseum.org/loot/loot-2017
Affordable Arts Fair
Metropolitan Pavillion
125 W 18th st.
70 emerging and established artists from around the world exhibit their art for the next few days. Runs until April 2nd.
$$
https://affordableartfair.com/fairs/new-york
Harry Potter and the Sorcerer's Stone in Concert.
Radio City Music Hall
Harry Potter and the Sorcerer's Stone is accompanied by a live symphony orchestra
$$$
 http://bit.ly/2ocZMtp
***************************************************************************
Whitney Museum Biennial Exhibition
Mexican-born artist Raul de Nieves has created one of the largest installations with everyday materials. A stunning stain glass window crafted with no glass. Raul artistic achievements are known for his use of everyday materials; beads, glue, paper, tape etc…
When asked by the Whitney to create a work of art using a very large window, he is quoted saying "Nothing motivates like fear and a deadline." (I love this quote!)
This is the "78th installment of the longest-running survey of American art," and features 63 artists.
http://whitney.org/Exhibitions/2017Biennial
South Street Seaport Museum
A new exhibition tells the story of seaman and tattoo artist Gus Wagner (1872-1941)

"There is something about tattooing which I cannot explain… and why so many people have it done I don't know. It may be vain, but I find it fascinating and very useful in traveling. Every symbol and every design made up of symbols have meaning. These on my body, for instance, are mementos featuring incidents of my life and travels. Then, too,
in every country where tattooing is practiced a tattooed person who is able to tattoo needs to further introduction to the natives, be they civilized or uncivilized, or even barbaric and cannibalistic." —GUS WAGNER
Adults $12
https://southstreetseaportmuseum.org/gus-wagner/
Macy's Flower Show
Macy's Annual Flower Show starts this year, Sunday March 26th at 11 a.m.
Celebrating a Carnival Theme, the 43rd annual installment offers a transformation of flower delights with a combination of 'blooms, fantasy flowers and lush plants.'
Pre-empting spring weather, Macy's Herald Square offers a restpit from the last remains of winter weather here in the city.
*************************************************************************** 
Andy Warhol: Self Portraits (Fright Wigs)
What's more NYC than Andy Warhol?
Five monumental canvases are on exhibit at the Skarstedt Gallery between March 16th and April 22nd. These self portraits, were created in the last year of his life.
Asian Week
A ten day visual parade of well curated Asian art, jewelry and sculptures are being displayed in forty five Manhattan galleries and auction houses.
Brooklyn Brainery
East Versus West: The Persian Wars and their Lasting Impact.
I just discovered this nest of free or almost free classes perched in Prospect Heights.
This specific class examines the Persian Wars, focusing on their influence of our past and present lives.
$10
Flamingo Festival
With color, energy and creative artistry, the annual Flamingo Festival tours London, New York City and Miami. Presently performing at the NYC Center Mainstage until March 12. This event is kid friendly.
 **********************************************************************************************************
"Living Modern"
A collaboration with 'A Year of Yes: Reimaging Feminism', at the Brooklyn Museum.
Celebrating Georgia O'keefe while exploring her "identity and artistic values", O'Keeffe is included in this year-long series of 10 exhibitions of female artist.
Interestingly, O'Keeffe was quoted saying she never wanted to be known as a female artist, just an artist.
It has been 90 years since O'Keeffe's work has been exhibiting at the Brooklyn Museum. Her first solo opened there in 1927
St. Patrick's Day Parade
Believe it or not, this year, St. Parick's Day Parade is celebrating its 256th run.
This annual celebration of irish culture and heritage includes over 150,000 people participating in the parade, with over 2 million gathering along 5th ave. to watch the event.
The St. Patrick's Day Parade struts it's stuff down 5th ave between E44th and E79th st. from 11 a.m. on Friday March 17th
***********************************************************************************************************
Women's History Month
Women's Day, celebrated internationally around the world every year on March 8th.
March is Women's History Month in America.
Started by congress in 1987 to celebrate American women's extraordinary achievements.
Many believe the seeds for this celebration were planted on March 8th, in 1857, when 100's of female garment and textile workers went on strike to protest low wages and poor working conditions.
By 1908, this became an annual protest with almost 15,000 female laborers supporting each other on the streets of New York.
Since this entire month is honoring women, this Tidbits4Tourist will focus on this monthly celebration in NYC.
National Sawdust
a non-profit venue offers support to "emerging and established composers and musicians". In honor of Women's History Month, National Sawdust is offering 'Spring Revolution', a month-long celebration entirely focusing on the "empowerment and discourse of women.
https://nationalsawdust.org/spring-revolution/
Women's Jazz Festival
Ella Fitzgerald would have been 100 years old April 25th. The Schomburg Center is showcasing Divine Ella to help celebrate one of America's prized female jazz singers.
This event runs every Monday through March, Mondays at 7:00 p.m.
515 Malcolm X Blvd.
$30
Throughout the five boroughs, visit an impressively curated month-long calendar of events in honor and support of Women's History Month
http://www.nycgo.com/articles/womens-history-month
**********************************************************************************************************
New York City Beer Week 
Eight annual NYC Beer Week starts today and runs until March 5th.
This week long beer event showcases the ever growing city craft breweries throughout 100's of bars, restaurants, and retail events. This sudsy week of fun and drink is curated by the New YorkCity Brewers Guild.
Martha Graham Dance Company
at  The Joyce Theater
This season, 'Scared/Profane' offers new works from choreographerAnnie-B Paron. The show runs from Feb 24th through Feb 26th.
$10
New York International Children's FilmFestival
started in 1997 offering thought provoking new films, feature films and film shorts for children ages 3-18 years.
Starting today, this film festival runs through March 19th on weekends in venues across the city. This year, six of the feature films are directed by female directors.
Valentine Ideas in New York City
MNDFL 10 East 8th St
"On Valentine's Day, MDFL is hosting a Heart Class that's perfect for any couple! This class guides students to practice compassion, empathy, and kindness, while also guiding them to open their hearts more to their loved ones, their peers, and those they don't see eye-to-eye with."
 Dos Camino 675 Hudson St.
Chef Ivy Stark of beloved West Village fixture Dos Caminos is hosting a Mexican themed couple's cocktail class.
iPic Theatre 11 Fulton St
 "Cuddle up in their luxury reclining seats and stay cozy with some of the comfy pillows and blankets they provide while you watch 50 Shades of Grey with your better half."
http://guestofaguest.com/new-york/nyc/unique-valentines-day-dates-in-nyc-2017&slide=1
 This Week in NYC
Museum of Modern Art
The Museum of Modern Art is protesting President Donald Trump's executive order of barring all immigrants from seven Muslim countries by hanging works of art from artists from those countries
Tattooed New York
The New York Historical Society is offering a new exhibit exploring the history of the tattoo
In New York. Interestingly, examining this ancient art back to the Iroquois Indians right up to our current tattoo culture.
The Winter Village in Bryant Park
Really, one more month and it's March!! Visit the Winter Village in Bryant Park for free ice skating.
There are a few costs, so bring a bit of money. There is even an ice castle!
****************************************************************************
Revisit Clockwork Orange
"Stanley Kubrick's controversial adaptation of the Anthony Burgess novel remains a powerful work of dystopian fiction that especially benefits from a big-screen presentation with the best possible sound system, given that so much of it amounts to cinematic painting with iconic classical compositions and Wendy Carlos' synthesizer."
Febuary 1st
IFC Center
323 6th ave.
Visit ifccenter.com  for showtimes
 Year of the Rooster
"Celebrate the year of the rooster with Chinatown's annual Lunar New Year parade. Expect performances, traditional costumes and more at the parade, which will be followed by a street festival featuring food vendors and more. Sara D. Roosevelt Park, Grand Street and Chrystie Street, noon to 4:30 p.m."
Visit www.betterchinatown.com for more information
*************************************************************************
Anit-Inaugural Weekend
Want to voice your feelings about our Donald Trump? The Museum of Moving Image has a camera and microphone set up for all to "chant loud and proud."
This Media Museum is located at 3601 35th Ave., Astoria, Queens.
The museum occupies the former Kaufman Astoria Studios.
This interactive instillation will remain open during the length of Trump's presidency.
Over 76,000 people have RSVP'D for NYC Saturday Women's March. A rally will kick-off the protest
At One Dag Hammarskjold Plaza, which is 2nd ave btw 47/48th street.
The actual walk starts at 1:55 with staggering start times due to the large expected crowds.
Watering Hole 'Leave Rochelle Out Of It obviously has a great sense of humor.Tonite the bar is hosting an Anti-Inauguration bash. For $10, buy the drink "The Golden Shower" and all proceeds with go to Planned Parenthood!
Find Leave Rochelle Out Of It at 205 Chrystie St. in the Lower East Side
NYC Celebrating Martin Luther Day
Studio Museum in Harlem
Visit this celebrated showcase for contemporary African-American Art.
144W 125th street btw Adam Clayton Powell Jr. Blvd (7th ave.  & Malcolm X Blvd. (Lenox Ave.)
Subway 2,3 to 125
Suggested adult donation $7
The world famous Harlem Gospel Choir
is performing at the B.B. King Blues Club Monday, January 16th btw 12:30 pm -2:30 pm in celebration of Martin Luther King Jr.
The choir raises fund through its music for children charities.
$$
http://bit.ly/2jETSvc
"Where Do We Go from Here"?
Martin Luther King and the Future of Inclusion
 "After what is notably one of the most diverse and general elections in recent history, WNYC and the Apollo teamed up for a fourth year to revisit Dr. King's work and assess the future of social justice after the inauguration of President-elect Donald Trump".
I would love to go to this event. Sold out but stand by tickets are available. I think it is worth it.
252 W125th St. btw Adam Clayton Powell Jr. (7th Ave) & Frederick Douglass (8th Ave) Blvd.
Winter Jazz Fest.
Runs January 5th – Jan 10th 
Venue hopping marathon runs today Friday 6th – Saturday, Jan.7th
Wristband grants access for any event on each night of shows.
$$
https://www.timeout.com/newyork/music/winter-jazzfest
 No Pants Subway Ride
I think this is the funniest event in NYC. Sunday, Jan.8th at 3:00 Leave your pants at home or in your backpack! Official after party is at Bar 13 (13th & University Place. Of course, there is a no-pants dress code! $15 at the door.
http://bit.ly/2ikvbnJ
Time Square
Time Square dropping of the ball is tonight! Honestly, I have never gone to this event and most likely never go. That doesn't mean there aren't daring and adventurous people living or visiting this city that will. In fact, I am sure of it. Last year over a million people attended. This year you could add one more.
www.balldrop.com
The iconic Rockefeller Center Christmas tree, generally a giant Norway spruce, is a must see. Every year, half a million people visit the tree daily during its display.
A Christmas tree has been erected every year here since 1931. The Depression Era was in full swing and workmen building the new Rockefeller Center propped up the first tree, decorating it with paper garlands, strung cranberries an even tin cans!
New Yorkers know the holiday season has begun with the yearly celebration.
The Big Apple Performing Arts
in conjunction with the New York Gay Men's Chorus are performing this Sunday, December 18th. Doors open at 2:30
"Warm-hearted, funny, nostalgic, uplifting, and always with an incredible sound, this is guaranteed to be the one holiday show in NYC that truly sleighs."
The Town Hall is on 43rd street between 6th and 7th ave. Tickets prices $$
http://thetownhall.org/event/xmasandchill2
Bryant Park Ice Skating
is the home to Winter Village, the only free ice-skating rink in NYC. The rink is open from 8:00 a.m. to 10:00 p.m. daily.  Skate rentals and bag checks are available.
http://wintervillage.org/skate/overview
Free Holiday To Do List in New York City This Weekend?
Heaven Help us: Santa Con is TOMORROW! And that is all I am say'in!
https://www.timeout.com/newyork/blog/santacon-is-coming-back-on-december-10-102516
"What the Dickens?
Seventh Annual A Christmas Carol Marathon
Housing Works welcomes musicians, writers and performers to invoke Ebenezer Scrooge and his ghosts. Before the performers dig into Dickens, the New York City Master Chorale stops by for some ice caroling. Then the reading begins, with writers like Emma Straub and Elissa Schappell giving their take on the infamous miser. All store items are 10 percent off, so bring your holiday list. Bah, humbug! Housing Works Bookstore Cafe, 126 Crosby St (212-334-3324, housingworks.org). Sat 10 noon–4:30pm." 
Merry Tuba Christmas at Rockefeller Center
Now in its 43rd year, this massive musical gathering invites hundreds of tuba players to perform classic Christmas carols and crowd-pleasing songs on the ice. If you're not a pro at circular breathing, join in on the fun by singing along to the deep horns. Though the event has spread to more than 200 cities worldwide, there's nothing like seeing it at its home: 30 Rockefeller Plaza. Can we hope for a tuba-fied take on John Williams's Star Wars score? 48 St to 51st St between Fifth and Sixth Aves (212-332-6868, rockefellercenter.com). Sun 11 at 3:30pm." 
https://www.timeout.com/newyork/blog/the-five-best-free-things-to-do-in-nyc-this-week-120716
This Weekend in NYC
The  Nutcracker
Free one hour performance of The Nutcracker performed by the NewYork Theatre Ballet Company.
The Nutcracker performed by the NewYork Theatre Ballet Company
This one hour version is great for small children. Seating is first come, first served. Audience is invited to come up to two hours early for picture taking with their favorite characters. Performance Saturday December 3rd at 1 p.m. and 7 p.m.
Brookfield Place
230 Vesey St.
Battery Park City (Take the #4 train)
https://brookfieldplaceny.com/events/the-nutcracker
According to CBS, one of the
Best Hot Chocolate
to sip on this holiday season is
waiting for you at
 Casa Neta
This Mexican restraint at 40 East 20th Street brews a seasonal Mexican Hot Chocolate with a twist, spiked with a touch of tequila and a splash of mezcal. Garnished with a cinnamon and sugar churro, people will say goodbye to those winter blues.
http://newyork.cbslocal.com/top-lists/nycs-5-best-cups-of-hot-chocolate/
Cindy Lauper and Friends 6th annual
Home for the Holidays
At the historical Beacon Theater.
This annual concert supports the True Colors Fund whose objective is to end homelessness in the LGBT youth community.
Ticket prices vary between $40-$150.
Cindy https://truecolorsfund.org/homefortheholidays/Tidbits4Tourist
*********************************************
Sunday, Decemeber 18th 6 pm
Under the Washington Square Arc
https://www.timeout.com/newyork/music/unsilent-night-2
This Week In NYC
Lincoln Center Tree Lighting Ceremony
Operating from 3pm to 10pm—the tree ceremony kicks off am. Midtown West restaurant (123 West 52nd Street) Restaurant Ocean Prime is giving out Free Hot Chocolate and goodies to help stay warm while you experience NY's annual Tree Lighting. Nov.30th

http://www.nycinsiderguide.com/rockefeller-center-christmas-tree-lighting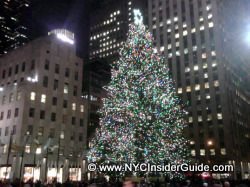 Shop Small Business Saturday
Tomorrow shop NYC's small businesses. Explore this great city and go off the beaten path to find funky, unique stores and Shop Small Business Saturday businesses. Check out Manhattan Sideways and discover off the beaten track ideas and directions small retail businesses in the city!
Film Lecture
"Dennis Bartok and Jeff Joseph traces the underappreciated history of private film collectors in the United States and around the world." Film Forum 209 W Houston St, NY NYC 10014 $8-$14 ticket prices. 12:40 p.m. November 27
Film Forum 209 W Houston St, NY NYC 10014 $8-$14 ticket prices. 12:40 p.m. November 27
http://www.villagevoice.com/event/jeff-joseph-a-thousand-cuts-9378617
This Week in NY
Macy's Thanksgiving Parade
First on the list is Macy's 90'sThanksgiving Parade. The parade begins at 9am, Thursday, November 24th Thanksgiving Day!
Viewing starts at 77th street. The parade runs down Central Park West to Columbus Park South and takes about 1 ½ hours. A New York City Must!
Union Square Holiday Market
The Union Square Holiday Market just opened yesterday.
An international renown Urban experience in Union Square.
A fun few hours on a crisp day exploring many local offerings and socially conscious goods.
The market closes for Thanksgiving and runs till December 24th
Box Car Nights at New York Botanical Garden
Have a great night at the New York Botanical Train Show's Box Car Night. Adults only! A Train show, street performers, live music and a cash bar for drinks and snacks. Sounds like Date Night!
 Doors open at 7 pm. Show starts at 8:45 Show ends at 10:pm. At the Enid A. Haupt Conservatory.
'Give "food as art"
new meaning beyond those food-porn Instagrams at this 24th annual cans-for-a-cause competition, pitting architecture teams against each other to create larger-than-life Pop-Art–installations using more than 120,000 cans of nonperishable food, all in the name of ending hunger (every can is donated to City Harvest). Head down to Brookfield Place to see the unveiling of these engineering spectacles, all built overnight after months of planning, and check back to see if your favorite takes home any titles in judges' categories like Best Use of Labs.'

Nov. 4th Weekend
 I Wanna Go Here!
46th Running of the NYC Marathon
Sunday, Nov 6th at 9:00am
Race starts in Staten Island at 9:00 am and ends at 67th/West Side
The run is estimated to last about 2 hrs with a 26.2 course.
A true New York Experience
http://www.tcsnycmarathon.org/
Tracy Morgan
at Carnegie Hall
Saturday, Nov 5th at 10:30 pm
I love this guy! A fun night to laugh and forget about the election!
http://www.carnegiehall.org/Calendar/2016/11/5/1030/PM/Tracy-Morgan
Fall Forest Weekend
NY Botanical Garden
Saturday, Nov 5th Sunday, Nov 6th
Enjoy the warm fall weather this weekend and beautiful view
Seasonal colors in the Thain Family Forest
Opens at 11:00 am
http://www.nybg.org/gardens/thain-family-forest/forest-weekends.php
This Week in NYC
I wanna go here!
43rd Annual Village Halloween Parade
Oct.31st
For the best view unless you get there hours before the start time, camp out at the head of the parade at Spring to W Houston or at the tail of the parade at 14th-15th st. If you intend to walk in the parade a costume is a must. Have Fun! The Parade starts 7pm-Ends 11pm
http://bit.ly/2fnk8MD
It's the Great Pumpkin Charlie Brown at Bryant Park
Oct 31st
Take a break between trick or treating midtown and watch the best Charlie Brown movie ever made! Showing at the Southwest Porch. Start time is 4pm and runs 2 hours. Bryant Park is between 40th-42nd street/5th-6th ave.
http://bit.ly/2eP6y3
It's the Great Pumpkin Charlie Brown at The Met
Oct 29th
Saturday morning starting at 11am, watch this classic at the Met. The movie is set to live music by the Rob Schwimmer ensemble. Celebrate Halloween by joining this event in costume and enjoy the parade that follows. Tickets start at $40
metmuseum.org
This Week in NYC
I wanna go here!
Pen + Brush's Fall Show
'In the Flatiron District, Pen + Brush's 's Fall exhibit showcases the work of three great women artists: Donna Festa, Jee Hee Kang and Tricia Wright. Pen and Brush has been celebrating Female artists for more than 120 years'.
Gay Gotham at Museum of the City of New York
'At the Museum of the City of New York check out the new exhibit Gay Gotham. It's a fascinating look at the often underground art and culture of the city's LGBT community'.
various locations; Oct 21–31; various prices
'There are many types of apples (Honeycrisp, McIntosh, Granny Smith), but the best variation of everyone's favorite autumnal fruit is clearly the fermented kind. And for seven glorious days, you can guzzle bushels of the good stuff at more than 50 bars and restaurants in NYC and indulge in free tastings, events and workshops at popular drinking dens such as Chelsea Wine Vault and Craftbar'.

https://www.timeout.com/newyork/things-to-do/cider-week
The iPic Theater
The iPic Theater just opened at Fulton Market. Upscale movie going now has all the bells and whistles you could every want. Reclining seats, pillows and blankies, order from a chef driven menu and have your movie meal delivered with a cocktail. Enjoy Lobster rolls to Chocolate S'mores Cake without the need to ever get out of your seat! Premium Movie price is around $30. Food/drinks extra. Looks like you have a choice of 7 currently running movies.
https://www.ipictheaters.com/#/home/
The International Trot
This Saturday, October 15th at the Yonkers Raceway is one of the largest events in harness racing. At least seven nations will be represented at this world renowned Trotters competition
. http://www.nyc.com/events/international_trot.1368916/
 The Bric Jazz Festival Marathon
The Bric is one of the largest free cultural programming organizations in NYC. An incubation of "arts and media-makers who reflect the diversity that surrounds it". This Saturday, October 15th, visit the Bric Jazz Festival Marathon. 647 Fulton St. Brooklyn.
http://www.bricartsmedia.org/
This Week 10/07 through to 10/13
My friend went to see Cirque de Soleil Kurious last week.
She told me her face hurt from smiling for so long. Steampunk meets Cirque de Soleil. I would love to see this show. World renown Canadian troupe will be performing Kurious until Nov. 27 on Randalls Island.
https://www.cirquedusoleil.com/kurios/story
New York Botanical Garden is all ready for Halloween.
Through till October 30th, lots of scary stuff is happening at NYCBG! Sculptor Ray Villanfane has created crows from natural materials setting these frightful black birds amidst the swamp and marsh in the garden landscape.
Check out freaky looking pumpkins at the Everett Children's Adventure Garden. Great day with the kids.
The weather has been incredible. Take advantage of beautiful fall with a Fall Foliage Cruise or celebrate Halloween fun with Sleepy Hollow Ferry.
So, this is a little expensive, but well worth handing over your cash. Many packages to chose from. My favorite is the 4 hour Fall Foliage Lunch aboard the Schooner Adirondack. Makes a great date! Hint hint:)

https://www.sail-nyc.com/browse-by-theme/fall-foliage/ 
Thursday Sept. 29th through to Tuesday Oct. 4th
14th Annual New York Burlesque Festival
This looks like a lot of fun. Reminds me of Paris in the 80's. Performers from around the world gather for a week long fest of live music, circus acts and burlesque. Five different venues open their doors for this fun and frolic.
http://thenewyorkburlesquefestival.com/
Tues, Oct 4th
Book Signing
Founder of Nasty Gal and Style tycoon Sophia Amoruso will be at Barnes & Noble this Tuesday in Union Square at 7 pm. Author of The New York Times best-seller #GIRLBOSS is promoting her next book
Nasty Galaxy
. ( I was actually going to read her book, so I my try to go to this).
Sat, Oct. 1st 
Saturday Nite Tours
Brooklyn Museum is offering a Free Saturday nite of evening tours and performances. Included is a happy hour, to make all that attend happy :) This open night starts off October's offering of African electronic performances of Sol Nova, Mexican metal metal embossing workshops, (Let's invite Trump)! and screenings of Profiled, a documentary of NYPD racial profiling.
https://www.brooklynmuseum.org/
This Week 
In my old stomping ground, the East Village bakery Cupcake Market  has patrons lined up for their trending face cookies. Presidential nominee Hillary Clinton and Donald Trump likeness is available on sugar cookies decorated with royal icing or try Kayne and Kim on a cookie.
74 E 7th Street, NY, NY
cupcakemarketnyc.com
I would love to explore this retrospective but the hours are set for those having job flexibility and/or tourists. Showing the work of Ralph Steadman Sept 6th to October 22.
The Society of Illustrators
128 E 63rd Street, NY, NY
https://www.societyillustrators.org/
For those who LOVE Beer make your way to Greenpoint this Saturday
and try out a plethora of yummy brews.
Brooklyn Pour Craft Beer Festival
Saturday, Sept. 24th. At the Brooklyn Expo Center in Greenpoint Brooklyn
Villagevoicebrooklynpour.com
Remember the good old days?
Check out 'The Marx Brothers and The Golden Age of Vaudeville'
Running September 23rd -29th, this is a celebration of The Marx Brothers. Bruce Goldstein presents snippets of vaudeville rarities.
Enjoy the vitaphone era comedy at the Film Forum, 209 West Houston Street.
Filmforum.com
This Weekend Saturday 9/10-Sunday 9/11
How NYC Is Commemorating the 15th Anniversary of 9/11 This Weekend

Check out this link from the Village Voice. Great resource for a list of events this weekend commemorating the 15th Anniversary of 9/11.

 

BRYANT PARK PRESENTS

Bryant Park presents Shakespeare's Measure for Measure at the

Upper Terrace. Saturday, 9/10 at 7 p.m. and Sunday 9/11 at 3 p.m.

 

 

THE ON-LINE STATION

Try a little Radio visit Station to your ToDo List!

Young and gritty in Greenpoint, this reclaimed container houses The On-Line Station.

Visit for good coffee and sandwiches and be part of this organic music hub.

 

Weekend of Friday Sept.2nd- Sunday Sept 4th

 
Free Public Theater Mobile Unit presents Hamlet
Friday, Sept 9th @ 7 p.m.
At the NYC Public Library
40 Lincoln Center Plaza
and
Saturday, Sept 10th @1 p.m.
Williamsbridge Oval Recreation Center
Star Wars Exhibit
Exhibition of original Star Wars costumes, props and artwork.
Discovery Times Square
226 W 44th st
Price range $20-$30
Governor's Island Art Fair
"Indulge your curiosity – explore the abandoned military barracks of Governors Island Art Fair (GIAF), 100 singular rooms of painting, photography, sculpture, installation, video, and sound art."
FREE


Week of Friday August 19th-Thursday August 25th
Friday August 19th
Hudson River Park;s Blues & BBQ
Pier 97
2:00 p.m.
Free
Hudson River Park's Blues & BBQ Celebration. 'America's best Blues and Roots
musicians /NYC favorite BBQ restaurants.'
Van Gogh's Ear Sculpture
Saturday August 20th
(exhibit showing till Sept 27th)
Free
600 5th ave.
Entrance to the Channel Gardens at Rockefeller Center
A new sculpture exhibit by artist Elmgreen & Dragset.
Sunday August 21st
Intercessions-Art of Hope
Stratosphere Studios
]227 Utica Ave.
Brooklyn
Doors open at 5:00 p.m. Show starts at 7:00 p.m.
Tickets $5-$10
This is a live showcase of work executed the same day during a marathon paint session
Featuring a collaboration of various artists. The show includes blending art with the organic
form of expressive healing.
Week of Friday August 12th- Thursday August 18th
Fringe Theater Festival
Runs August 12th-18th
Between 14th st and Lower Manhattan.
Come join in the 20th Annual Fringe NYC. Once a year,the Fringe Festival offers the largest Multi-Arts program in all of North America.
"Join in with off-Broadway transfers, downtown hits and regional theater."
This looks edgy, offering a plethora of creativity spread across Lower Manhattan.
Erasing Borders Festival of Indian Dance
August 15th
Schimmel Auditorium & Wagner Park
The 9th Annual Erasing Borders Festival is a celebration of Indian dance. So all of us
Who grew up on Bolly movies, this looks like a lot of fun!
"...highlighting the literature and languages of the classical repertoire" Elizabeth Zimmer



Music Arts Festival
Saturday August 13th 1:00pm
Location: TBA in Brooklyn
This is for all you youth out here! This event is a music/art combo created on 4 stages.
A performance of circus performers, 3D projections, music and arts, food vendors ….the list
just goes on…...sounds overwhelming!
Friday July 29th-Sunday July 31st
Lower Manhattan/Greenwich Village
Tom & Betsy Salamon's Unique Adventure
If you would rather involve yourself win an interactive part theater, part scavenger hunt, part walking tour instead of capturing a pokemon come and join this unique group.Looks like a lot of fun and  two drinks and appetizers are included 
https://www.accomplicetheshow.com/
Fulton Stall Market
207 Front St. Sundays outside Water St
The Fulton Stall Market is a marketplace for local foods connecting farmers and producers with the growing Lower Manhattan community. …….
This is a year a year around market
Turner's Whales
The Met  Btw 80-84th/5th ave.
Running through till August 7th 2016
Turner's Whaling Pictures, at The Metropolitan Museum of Art through August 7, is the first exhibition to unite the series of four whaling scenes painted by the great British artist Joseph Mallord William Turner (1775–1851)
Open admission pricing. Recommended $25
New York City Opera
Bryant Park
Midtown btw 40-42nd/5/6th
Friday July 29th 2016
At the Bryant Park Stage Carmen
Is being performed tonight between 6:30-7:30
FREE
Week of Friday July 22-Thurs July 28th
So much to do in the city this summer! Here are just a few ideas :)
FILM SERIES: SERIOUSLY FUNNY
at Moma
Thursday July 21st to Sunday July 31st
Watch the Films of leo McCarey.
" McCarey spent 30 years creating a film universe that was not only successful, but made him one of Hollywood's most unassumingly personal filmmakers."
Moma 11 W 53rd btw 5/6th $$
UPLATE 
at The Highline
Saturday July 23rd
Visit the Highline with your kids to be part of a mobile garden and interact with
Beekeeping farms.
Highline 14th st. passage FREE/FAMILY
Week of  Thursday July 14th to Friday July 21st
Shayne Dark Art Installation
at the Brooklyn Botanical Garden
Shayne Dark is known for making complex sculptures from tree branches, limbs, trunks, and roots that evoke nature while taking on majestic new forms. This July, watch him at work on the grounds of Brooklyn Botanic Garden as he creates a new, site-specific large-scale installation using locally sourced materials. This new work along with three of his existing pieces will remain on display until Summer 2017. Great for whole family.
Saturday July 16th
Brooklyn Water Game
$10 gets you one beer and 30 water balloons Multiple water games throughout the day!
21 years and older. Starts at 3:00 p.m till 8:00 p.m.
Sunday July 17th
The Rubin Block Party
at the Rubin Museum
Help the Rubin Museum celebrate Nepalese Seasons: Rain & Ritual. Event includes
Nepalese art activities, music and dance.
This is a FREE event. Great for the whole family
Open 365 Days a year
The Commons
This is a fun idea! A game cafe! Have a coffee or a beer and a wrap to nibble on while you play a board games. $5 flat fee during the week and$10 flat fee with no time restrictions. Greenwich Village NYC Great for the whole family.
This Weekend July 9th thru 10th 2016
African Latin Music Festival
This is the third year the Afro-Latino Festival of New York is celebrating people from african descent from Latin America and the Caribbean.This summer cultural event offers local and international talent.
Schomburge Center Friday July 8th
Bed-Sty Restoration Plaza Sat July9th/ Sun July10th
Must purchase ticket.
For more information check out site. 
Obon Dance Festival
Traditional Japanese folk dancing and Taiko Drum performances. This is an annual celebration presented by the New York City Buddhist Church. FREE
Sunday 12:30-5:00 pm Bryant Park
For more information check out site.
Star Gazing at Lincoln Center
"If you think you can't spot stars in the city, prepare to get schooled. The Amateur Astronomers Association sets up its high-powered telescopes by the fountain at Lincoln Center every Friday and Saturday through the end of July, so come take a look at the planets and the moon and other celestial wonders. Gazing begins at sunset and continues until 11pm." Time Out Magazine
This event runs thru July, every Friday and Saturday nite! FREE
For more information check out site
4Knots Music Festival
The village Voice is representing its annual music festival this Saturday, July 9th. The music performances start at 1:00pm and ends at 8:00pm. Visit all three stages: Pier 16, The Fulton Stage and D.J Stage. FREE
For information check out site.
Tidbits 4 Tourists July 4th Weekend
Festival of Independence
at the South Street Seaport. July 3rd & July 4th. Check out the lineup of local indie rockers. The event is free.
July 4th Weekend 2016
Macy's July 4th 40th Anniversary Fireworks
The best place to view the fireworks in Manhattan is a

long the FDR Drive. It is open to the public at 7:00 p.m. The best viewing is also at the South Street Seaport. The event is free.